About Audiology Testing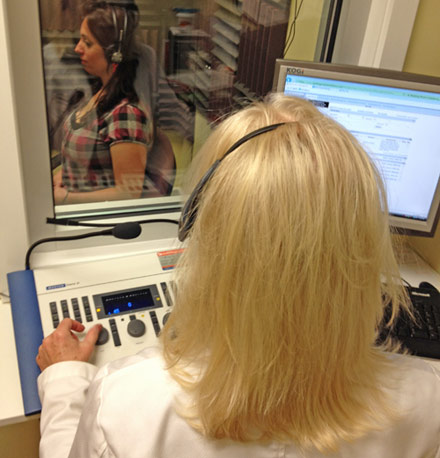 We can evaluate and treat the full spectrum of ear and hearing disorders in both pediatric and adult patients. In addition to those listed above we also manage: Our Audiology Department works hand-in-hand with our ENT Specialists to provide patients with the most comprehensive state of the art medical care. Many of our patients' conditions affect the outer, middle, inner, and retrocochlear sites including:
Otisis media
Otosclerosis
Perforations and other disturbances of the outer ear
Eustachian tube dysfunction
Sensorineural hearing loss Acoustic nerve lesions
Meniere's disease
Digital hearing aid dispensing
Dizziness evaluations
Pediatric evaluations
Site of lesion testing
Hearing protection
After the age of 50 a regular hearing test is recommended and considered as important as one's yearly physical checkup. Kimberley Emanuele Au.D. CCC-A FAAA provides diagnostic audiology for patients of all ages  including difficult to test populations. Dr. Emanuele specializes in the dispensing of advanced digital hearing aids and she has a special interest in providing aural rehabilitation counseling to her patients.
How an Audiology Test is Conducted
Our trained audiologist can potentially use any of the following types of tests:
Visual reinforcement audiometry
Pure tone audiometry
Play audiometry
Bone conduction test
Speech perception test
Tympanometry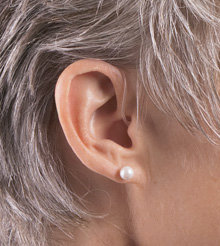 Contact Our Office Today!
Our state licensed clinical audiologists continually study the most current research in providing exceptional service and premier hearing aid technology to their patients. At ENT Specialty Care we strive to build long-term relationships with our patients based upon integrity and respect. It is our mission to continually set and raise the standard of hearing heath care in the Greater Hudson Valley Region.
To learn more about our audiology services call our office today at (845) 294-0661.